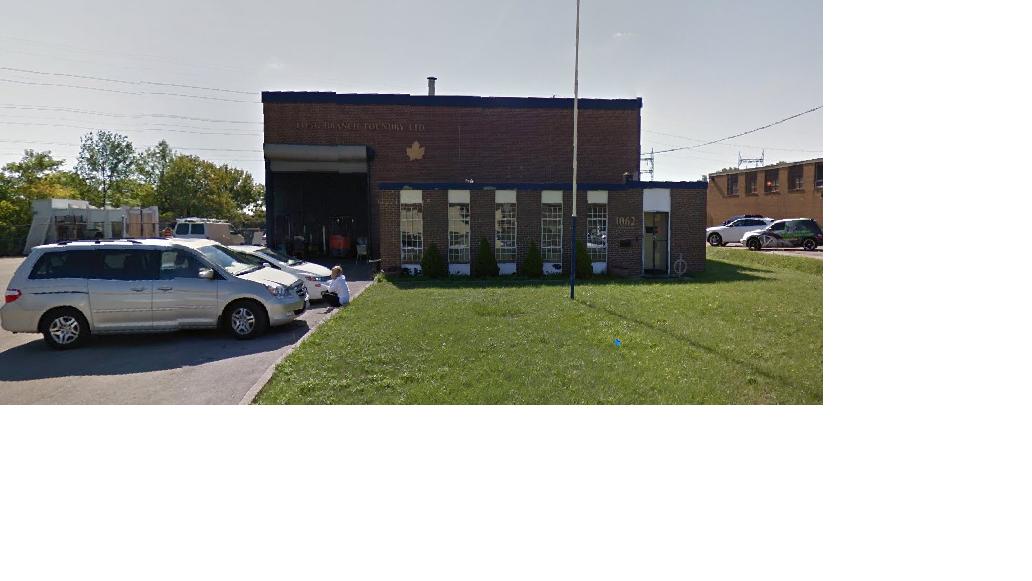 About Long Branch Foundry Inc.
Long Branch Foundry Inc. is a Non-ferrous sand and permanent mold castings company. We produce aluminum and copper alloy castings from one-off to several hundreds of parts for a wide variety of industries.
LBF pours a number of different alloys including no-lead bronzes.
We produce molds on manual machines and floor molding for lower volumes.
Long Branch Foundry Inc. pours Lead Free Castings, Pressure Tight Castings, Copper Alloy Castings, Brass and Bronze Castings, Aluminum Alloy Castings.
Long Branch foundry located in Mississauga Ontario offers its customer's full service machining in house.
We specialize in precision CNC Milling, Turning, Grinding and Assemblies.
As leaders in the manufacturing industry we focus on partnering with progressive companies to provide quality manufacturing starting from supplied drawings, samples or existing patterns.
Providing Excellence in Manufacturing
Since 1985 we have worked with many industries including. Automation, Telecommunications, Mining. Gas Meter, and others.
This experience positions our skilled workforce as leaders in manufacturing complex components and finish machine them within tight tolerances.
We believe it is important to listen closely to our customers' needs as we look for ways to add value. We take pride in building strong relationships with customers over the long term.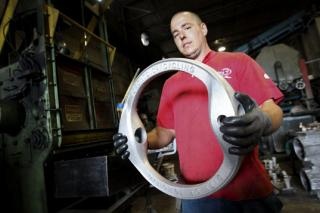 City bike-ring
Long Branch Foundry employee Dennis Martin holds a finished bike ring at the Mississauga shop. "."